The Pania of the Reef Statue is located on Marine Parade, Napier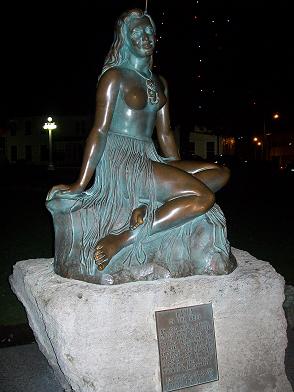 According to local Maori legend, Pania lived under the sea. She left her sea family and married a chief on the mainland, Karitoki. When Karitoki was away in battle she was called back to her family under the sea.
When she tried to return to land the Maori Lord of the sea, angered by her willingness to leave her family again, turned her in to a rocky shelf - Pania Reef.
The legend of Te Pania lives on in this impressive bronze statue. Also referred to as the Napier Statue. Located right next to the Tom Parker Fountain. Highly recommended local spot. More information on the Pania Statue can be found on the Wikipedia website: www.wikipedia.com/pania of the reef

Statue Information
Address: Cnr Marine Parade and Browning Street, Napier (Next to the Fountain)
Pania of the Reef Statue Map