Napier is home to the Napier Library and the Taradale Library. Both are run by the Napier City Council. The Napier Public Library is located beside the City Council buildings on Station Street.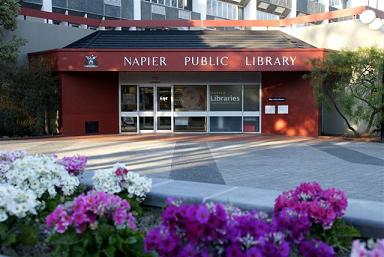 Napier Libraries tagline is "More than you expect". An extensive collection of titles old and new are available and once registered you can even search their book catalogue from the comfort of your home. More information on this service is featured on the library website: www.library.napier.govt.nz
More than just books, the Napier Public Library is also a great community facility with noticeboards full of local events posted. There is also the Taradale Public Library branch on White Street, Taradale. (06) 845 9005
Napier Public Library Information
Address: Station Street, Napier
Phone No: (06) 834 4180
Hours:
Mon, Tues, Wed, Fri - 9:30am to 5:30pm.
Thurs 11:00am to 5:30pm.
Sat 10:00am to 4:00pm.
Sun 12:00pm to 4:00pm.
Napier Library Map