Napier Girls High School is located in Bluff Hill, at the northern end of Napier.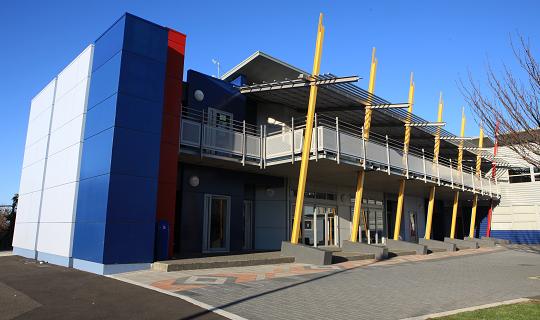 Photo courtesy of Paris Magdalinos Architects
Napier Girls High School is among the oldest secondary schools in New Zealand. There is a rich history of excellence in education, with the school opening in 1884. The school maintains a maximum roll of 900 students (with many new applicants turned away each year) so the highest standards are expected of students.
Napier Boys was originally part of the campus, until it was moved down to Te Awa in 1926. Since, Napier Girls has expanded significantly on the Bluff Hill site which overlooks Napier city and the Hawkes Bay coastline.
The Hawkes Bay Region high school also offers boarding facilities on-site within Hewett House. In service since day one, the hostel offers full accommodation facilities for up to 160 students. Napier Girls High School is located in a great spot on the top of Bluff Hill overlooking Napier.
More information on the Napier Girls website: www.nghs.school.nz
School Information
Address: Clyde Street, Bluff Hill, Napier
Phone No: (06) 833 1069
Napier Girls High School Map